Initial consultation
You are welcome to make an appointment for an initial consultation with me here - by telephone or by means of video counselling.

The 20-minute initial consultation is free of charge and without obligation for you. During the initial personal meeting, you will describe your needs to me and get to know me and my holistic approach to counselling. Of course, our conversation is confidential, because as a patent attorney I am bound to secrecy according to my professional code of conduct. I look forward to meeting you!

You can find more information about video counselling here.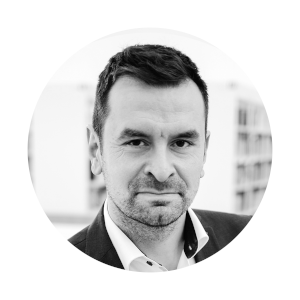 Arkadius Dalek
Patentanwalt. European Patent Attorney. European Trade Mark Attorney.